Your Virtual Office in Porto
Free yourself from the fixed costs of office rentals and administrative services with our solutions. Gain flexibility and time to improve your productivity!
A professional address in Foz do Douro
A virtual office in Porto, in the middle of Avenida Marechal Gomes da Costa: the right choice for those who want to have a prestigious professional address, without the fixed costs associated with renting an office.
Companies have at their disposal packages of services that include a registered legal address, personalized telephone service, reception, and mail handling. They can also rent meeting/event rooms.

Business address in a prime location
Mail handling with notification
Call answering
Access to meeting rooms - special prices
More Information
Registered legal address in a prime location
Mail handling with notification
Call answering
Access to meeting rooms - special prices
More Information
Why choose a virtual office?
The virtual office service is suitable for those who need a permanent professional address. Supporting services can be added as required.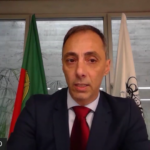 "The Virtual Office service allows an easy and convenient management of APLO's headquarters. Whenever necessary, and according to our needs, we request one of the rooms in the House.

Marechal 1551 is a high quality space, very welcoming and pleasant. The exterior garden and the auditorium are unique and very useful spaces.
"
Raúl Sousa,
APLO - Associação dos Profissionais de Optometria's President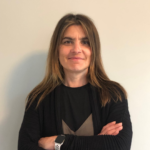 "In my case, as I work on my own and at home, the virtual office at Marechal 1551 allows me a certain privacy regarding the professional contacts I establish with my clients.

I recommend Marechal 1551's virtual office service for its efficiency, total availability, and the friendliness of its collaborators!"
Natália Rodrigues,
Lawyer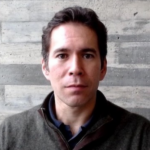 "Efficient virtual office service at a fair price. It allows you to have a permanent address to receive correspondence and facilitates logistical issues such as invoicing"
Iain Buchanan,
Head of Technology at Creighton AI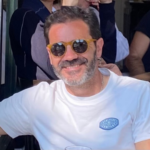 "The service of virtual office of Marechal 1551 allows me to have a prestigious professional address. I would 100% recommend this service which I would highlight for its care, attention, availability, and speed of response."
Jorge Correia,
Focus Environment Consulting Managing Director
Schedule your meeting in Oporto!
Meeting Rooms
Book one of our meeting rooms and receive your business associates and clients at our Business Residence. This service includes reception and welcoming in the waiting room.
Surprise your guests!
Corporate events
If you are planning to organise a networking event in the North, our Business Lounge is the perfect space to surprise your guests.
If you wish, we can help you with Catering and all the logistics of the event.
Feel the energy of the House!
Your Coworking in Porto
This is your address in Oporto. If you have the time, don't miss out on booking a workstation. Take advantage and enjoy the different environments of the house, without forgetting a walk through the open space kitchen and our garden.